Simon Linné - Lute Instruments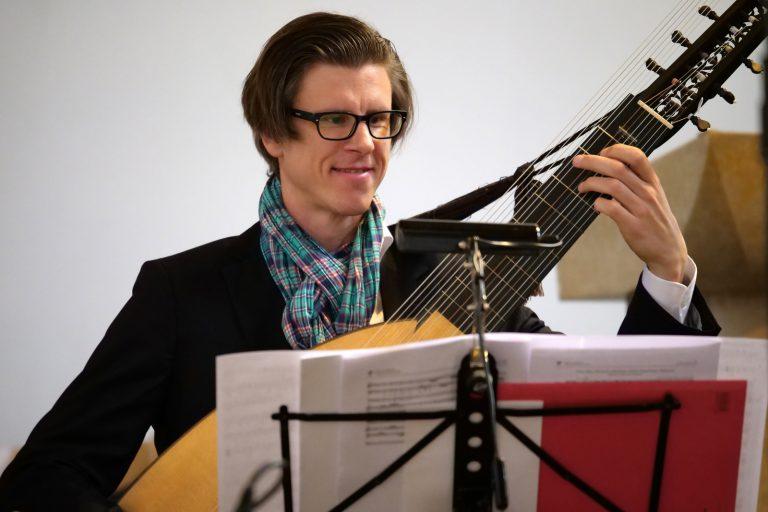 Simon Linné spent his childhood in a musical home in the countryside near Stockholm, Sweden, where he was influenced by both heavy metal and classical music. Nature remains an inexhaustible source of inspiration, creativity and awe for him to this day. Although the guitar was his first instrument, a record awakened his fascination for lute music. A seed that also later brought about the change to this instrument.
As a lutenist, he is particularly interested in unknown repertoire of his instrument. In addition to his solo activities, he is a sought-after continuo player and appears on numerous radio and CD recordings. For ten years he taught lute and basso continuo at the Hochschule für Künste Bremen. He has also always enjoyed sports, mathematics and manual work. A highlight during childhood was the Lego chassis he designed himself with four-wheel drive. Apart from the occasional hair, he also enjoys splitting wood, shovelling snow, etc. Appropriate to his size, he often enjoys eating all kinds of food.