Miriam Feuersinger – Soprano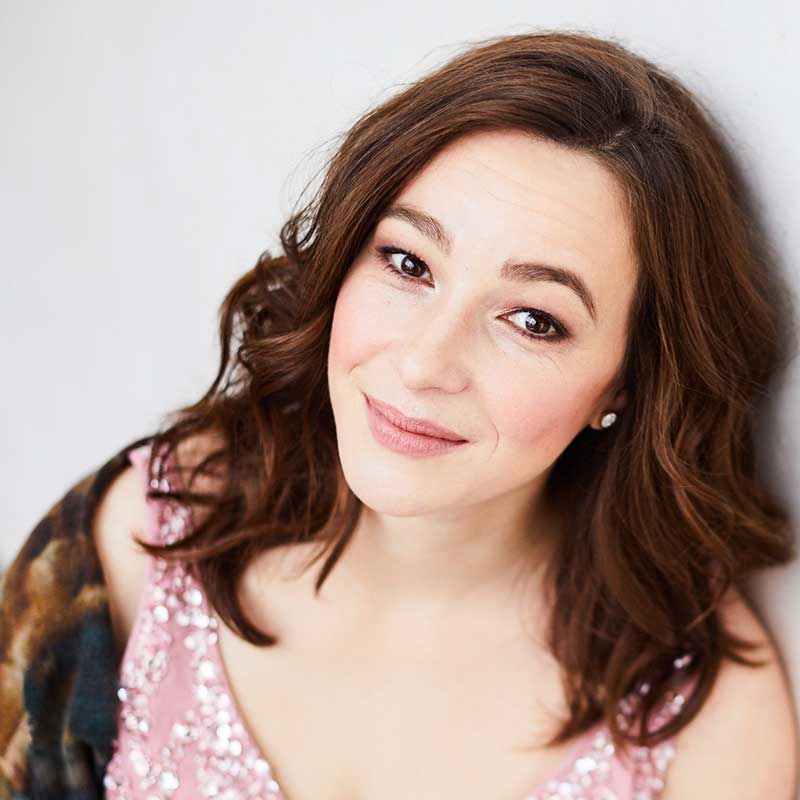 Miriam Feuersinger (soprano), an Austrian Echo and OPUS Classic prize winner, is one of the leading sopranos in the field of sacred baroque music. Her great love, both musically and in terms of content, is the cantata and passion works of J.S. Bach and his contemporaries, which is also indicated by her busy international concert schedule. Since 2014 she has been organising the series "Bach Cantatas in Vorarlberg" together with the cellist Thomas Platzgummer.
The soprano is a regular guest at renowned Bach series such as the "Bachstiftung Trogen" (CH), "All of Bach" (NL) and the "Bachakademie Stuttgart" (D), as well as at festivals such as the "Bachfest Leipzig" (D), "Bachfesttage Köthen" (D), "Bachtage Rostock" (D), "Bachcelona" (ES), "Abendmusiken in der Predigerkirche" (CH), "Bach-Biennale Weimar" (D) and others. Other fine focal points of her musical work lie in the broad spectrum of sacred music from the Baroque to the late Romantic period, as well as in the lied field.
Miriam Feuersinger performs with conductors such as Jordi Savall, Vaclav Luks, Hans-Christoph Rademann, Rudolf Lutz, Jörg-Andreas Bötticher, Lorenzo Ghielmi, Ton Koopman, Sigiswald Kuijken and Christoph Prégardien as well as with formations such as the Freiburg Baroque Orchestra, Collegium Vocale Gent, Collegium 1704, Holland Baroque, Il Gardellino, Capricornus Consort Basel, Les Cornets Noirs, Kammerorchester Basel, Symphonieorchester Vorarlberg and Concerto Stella Matutina, to name but a few.
Prizes such as the "Preis der deutschen Schallplattenkritik 2/2014", the "ECHO Klassik 2014", the "Ö1 Pasticcio-Preis 5/2017" and the "OPUS Klassik 2022" distinguish your work. Her new CD with soprano solo cantatas by J. S. Bach was released at the beginning of 2022 on the Christophorus label. www.Miriam-Feuersinger.info.